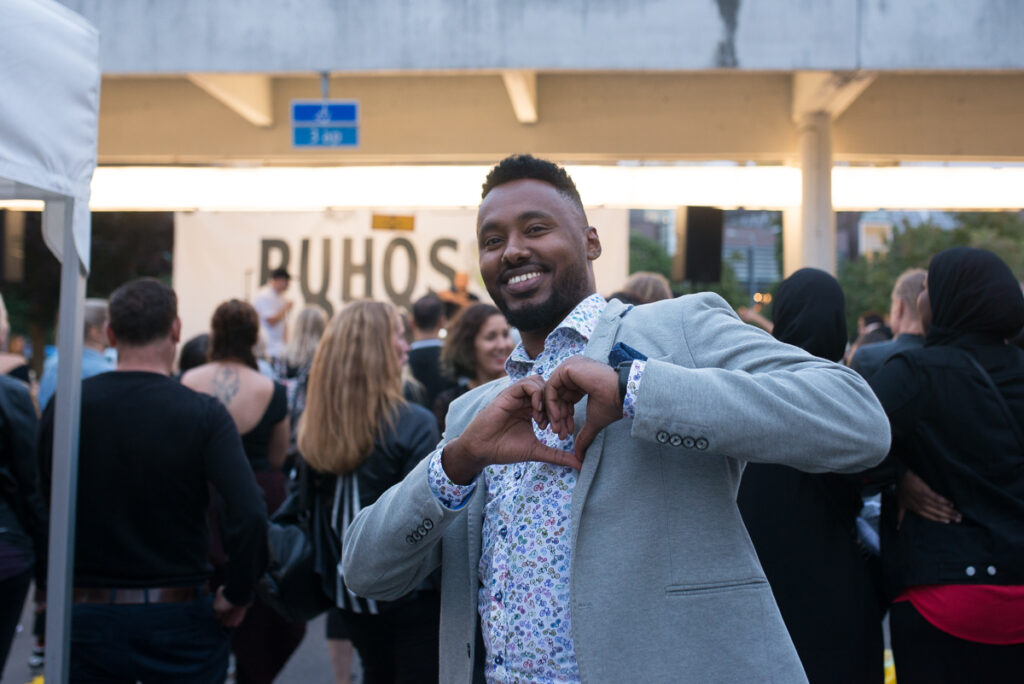 The culturally diverse family festival Puhos Loves People will be organized again after a two years' hiatus on Saturday 2nd of October, 2021 at 14-22 hs in the area of Puotinharjun Puhos outdoor shopping center in Itäkeskus, Helsinki. Free entry, no age limit, no intoxicants or other substances!
Puhos is one of the most active multicultural hotspots of Helsinki with its own community and numerous companies, restaurants, services and mosques. The cultural center, which has developed into its own direction on its own, invites everyone to enjoy live music and different kinds of culture & arts programme from several small organizations in the area as well as in the eastern district of Helsinki. If you are not familiar with the place yet, this is definitely the best moment to come and get familiar with Puhos!
Funky Amigos has played an active role in the production, arrangements and organizing of Puhos Loves People festival since 2018. And we're there in 2021 as well! Expect to hear inspiring music performances from for example the reggae band Dashing Waves, who just made their comeback, to the lovely Ugandan pop by the experienced Mad Ice, several modern afrobeat-hip hop-r&b artists and Somalian pop. Besides music, there's going to be a wide selection of other interests on site from art workshops to performances and film screenings.
Puhos Loves People
Saturday, October 2nd in 2021 at 14-22 hs
Puotinharjun Puhos (Itäkeskus)
Korsholmantie 2, Helsinki
www.puhoslovespeople.fi
Free entry, no age limit!