Professionals at Your service!
Funky Amigos offer also professional services for both artists as well as companies and organizations, based on our long expertise and experience on the field.
>> Artist promotion
>> DJ services
>> Event production and management
---
Artist promotion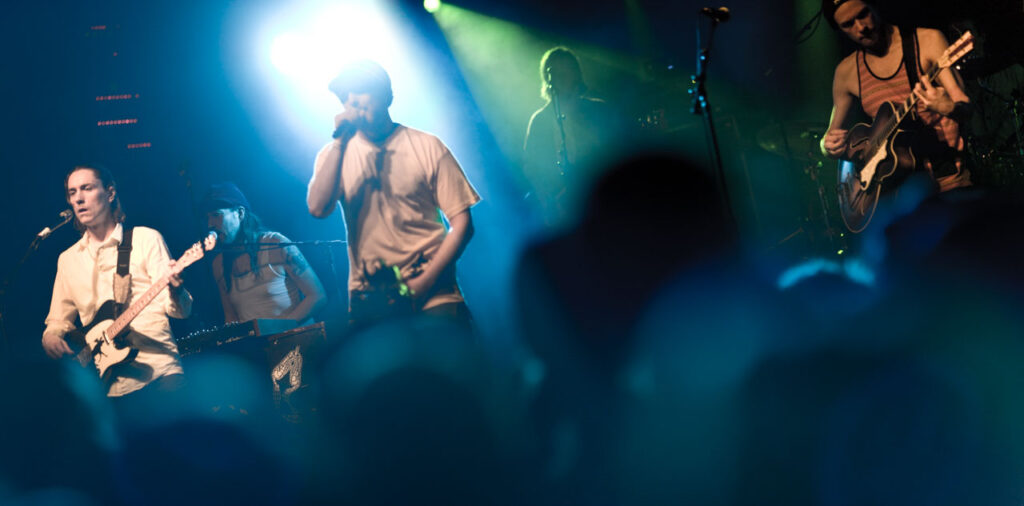 Besides events and their marketing, we have decades of experience in Funky Amigos in music promotion, including design and production of high-quality texts, photos and other materials needed in the public relations. We have promoted several artists both in Finland as well as abroad during the years in order to make them better known and take their career another step forward. Because of this most of the artists in the local scene are already very familiar with us.
The key members in our artist promotion team are photographer Sami "Magic Sam" Mannerheimo and journalist/content designer Joonas "SoulllJay" Kervinen. Both of them are experienced professionals on the field with a strong background from project and freelance work as well as working for media, including also music magazines such as Rumba. And when there's more need, we have an excellent network of other professionals within the reach as well as the other skillful members of the association who are willing to help out.
We have provided artists texts and photo material for many artist introductions, media use, record labels, distributors, Wikipedia, social media, streaming services, album covers and leaflets as well as other promotional use. Through us you can also reach a wide network of professionals and media contacts, if needed!
Individual Finnish artists have also hired Funky Amigos to promote them on international occasions such as the WOMEX Festival.
We have also organized training and workshops about professional promotion on different channels and occasions. These can be either more general and open to anyone or customized to the needs of the customer.
We are happy to make you an offer and send you some references of our work as soon as we know your needs and wishes. Some of the artists we have been working with include RinneRadio, Tapani Rinne, Nicole Willis, Remu Aaltonen, Zarkus Poussa, Rauhatäti, Aleksi Myllykoski, Janna, Frankosun & The Family, The Funky Sound Foundation, The Irrationals, Afrotysonia and Malang Cissokho.
---
DJ Services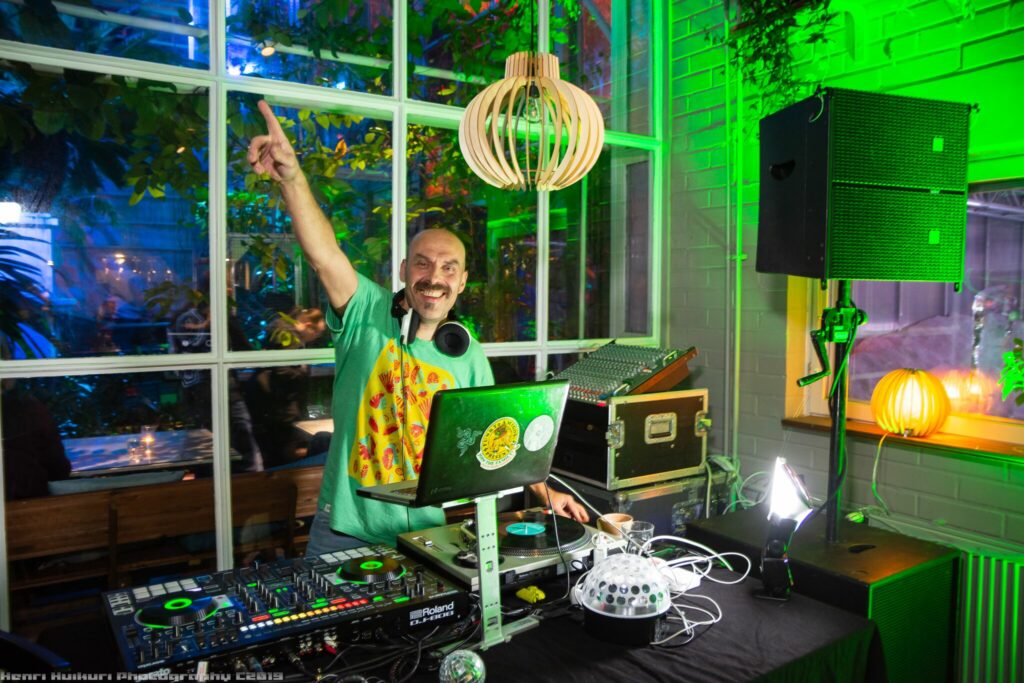 Funky Amigos has equally decades of experience in deejaying both in our events as well as other occasions. Especially Sami "DJ Magic Sam" Mannerheimo is a reputed professional deejay playing regularly on clubs and restaurants both in Finland as well as abroad.
So if you need a professional deejay with a funky twist to play and entertain the audience, look no further! The sets we play are not limited to funk and soul music as we cover a lot wider expertise in music and regarding different occasions. You won't be hearing the biggest pop hits of today but inspiring rhythm music selected with a good taste and respecting the specific occasion, no matter if it's a cheerful late night dance party or if you want us to provide atmospheric background music.
Besides the deejay, we can also provide all the required equipment as long as this has been discussed and agreed in advance!
---
Event production and management

Time to throw a corporate party? Take it easy and let Funky Amigos handle all the arrangements of the occasion either on our own or in collaboration with your team or another cooperator.
As you know from the several dozens of public events we have produced, we surely know how to create unique and unforgettable experiences and parties. You can take advantage of the same expertise and know-how by hiring us, no matter you need a total theme-based party package or just someone to take care of a smaller part of the production.
And if you need, we have turnkey products for your company or organization including everything from professional deejays and hosts to bands, artists and other entertainers as well as decoration and lighting. We are glad to plan and customize it all depending on your wishes and needs!