The most elephantastic picnic of the year…
One of the annual highlights of summer in Helsinki, the urban festival Elephantasy – Funky Family Picnic will be organized on Saturday, July 9th in 2022 as part of the Alppipuiston kesä summer event series. Free entry and no age limit, so families are always most warmly welcome!
Elephantasy, celebrating diversity in rhythm music and cultures, has brought you unique live shows on two stages, dance, workshops, world street food and a children's area with activities to the idyllic Alppipuisto park in Helsinki already 12 times altogether. It couldn't be a better opportunity to enjoy a picnic and a beautiful day in the most adorable and atmospheric park of the city!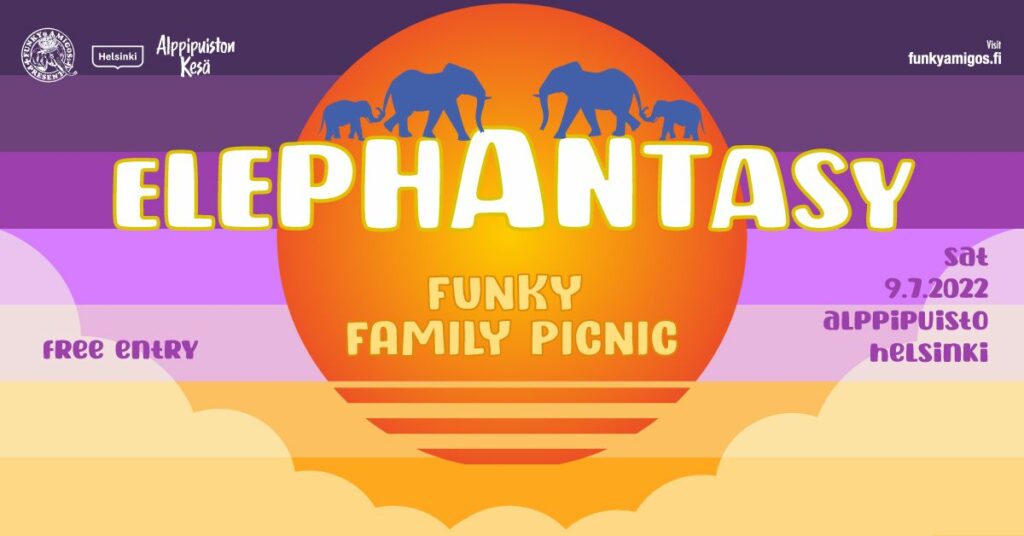 ELEPHANTASY – FUNKY FAMILY PICNIC 2022
SAT July 9th, 2022 @ Alppipuisto, Helsinki (address: Viipurinkatu–Tivolitie)
14-22 hs with Children's area open between 14-19 hs
Free entry, no age limit! Fully accessible.
---
Live performers
Cheick Cissokho & Koulouro Band
The show is supported by Culture Hub Interkult.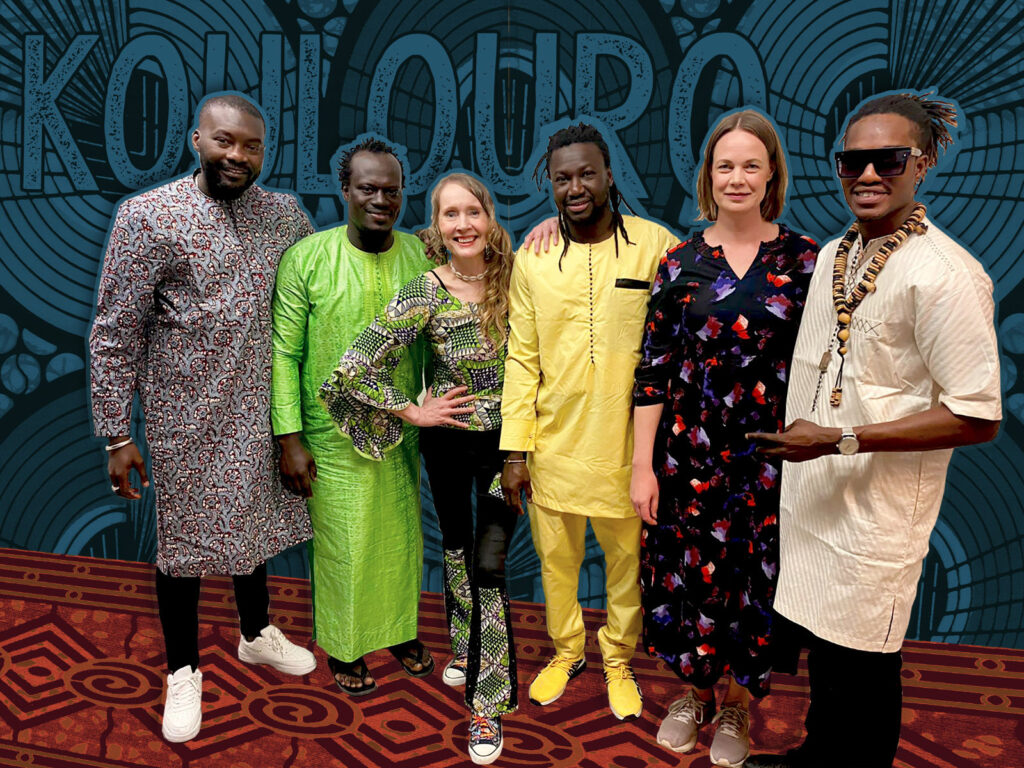 The charm and appeal of music by Cheick Cissokho, born and raised in a respected Senegalese family of musicians, is in the enchanting melodies and the way how the traditional West African rhythms shake hands with modern soundscapes. Surely we should not forget the beautiful sounds of kora and balafon, which also play a big role in it.
Cissokho follows the tradition of kora players in his family, which started already in the 13th century. And you can most definitely hear that. In Senegal, he has played with several established musicians such as Solo Cissokho Maher, Sousou Cissokho, Mamadi Keita and Seckou Keita. Besides kora, he can also handle djembe as well as other traditional percussions from the Casamance region.
While Cheick has performed with several lineups during the years, this time the name of his band is related to the title of his upcoming album Koulouro. At Elephantasy you will get the first taste of it as well as more traditional West African songs. The recent live show at Cultural Factory Korjaamo promised a lot already, so expect to experience something at least as impressive in the moody ambiance of Alppipuisto!
---
Dashing Waves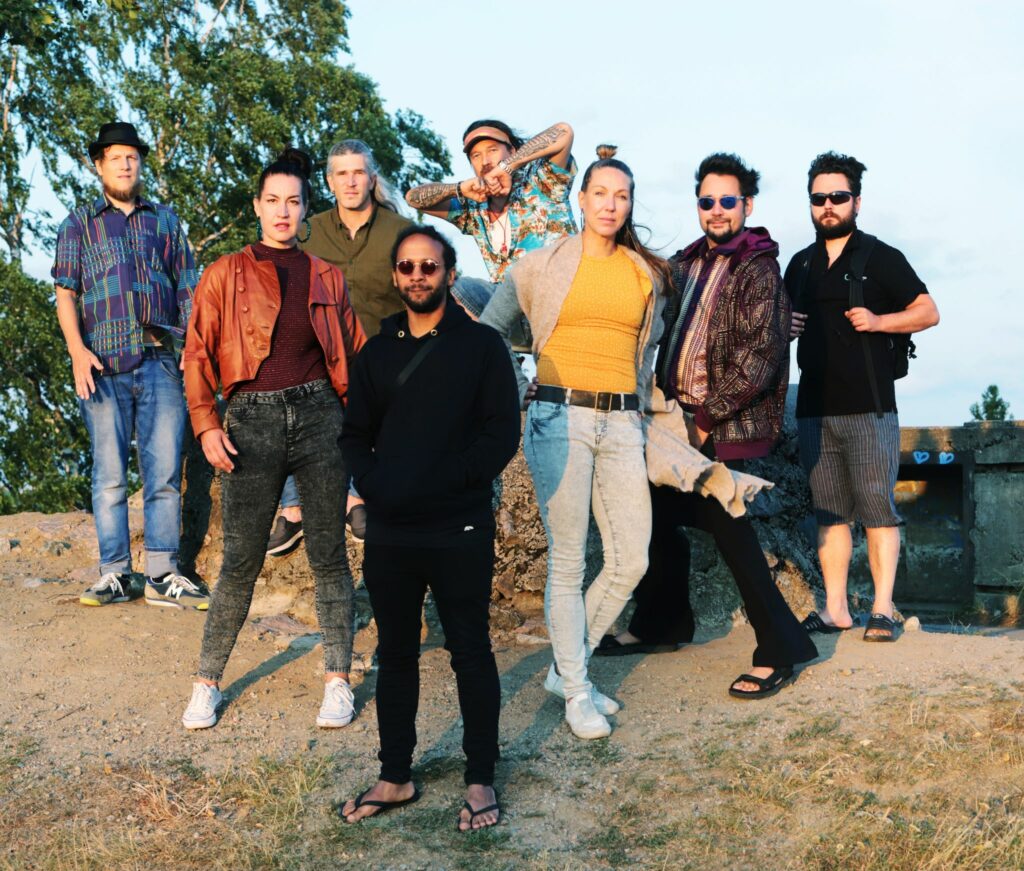 Diverse is the best word to describe Helsinki based rhythm music band Dashing Waves, whose music combines elements from jazz, reggae, funk, rock and electronic music. The story actually began already 25 years ago, when they were earning their reputation on numerous gigs as well as with the still fabulous and time standing debut album Rockers International (2003), which was mostly based on reggae rhythms. Now they are back, and finally working on new material, which you can expect to hear at Elephantasy besides the old hits they are famous of…
Vocalist Cheka Kalupala writes lyrics in Lingala, French and English, and the themes of the songs are social and urban. For a long period of time Chekan, backing vocalist Susanna Hakulinen and three sibling pairs, guitarist and drummer Janec and Joakim Bachmann, keyboardist and backing vocalist Helmi and Tuuli Saksala, and guitarist and bassist Shigeki and Yoshiki Tamura formed the core of the band. Currently, the keyboardist is Kim Rantala. The line-up is complemented by Babel's Horns, consisting of Erno Haukkala and Eero Savela, and percussionist Aki Lahtinen. The band's interesting line-up combines family relationships and roots in Käpylä, Congo and Japan.
It has already been proven that Dashing Waves are completely capable of rocking crowds still today, se prepare for a wild and joyful party in the Elephantasy evening!
---
Punomo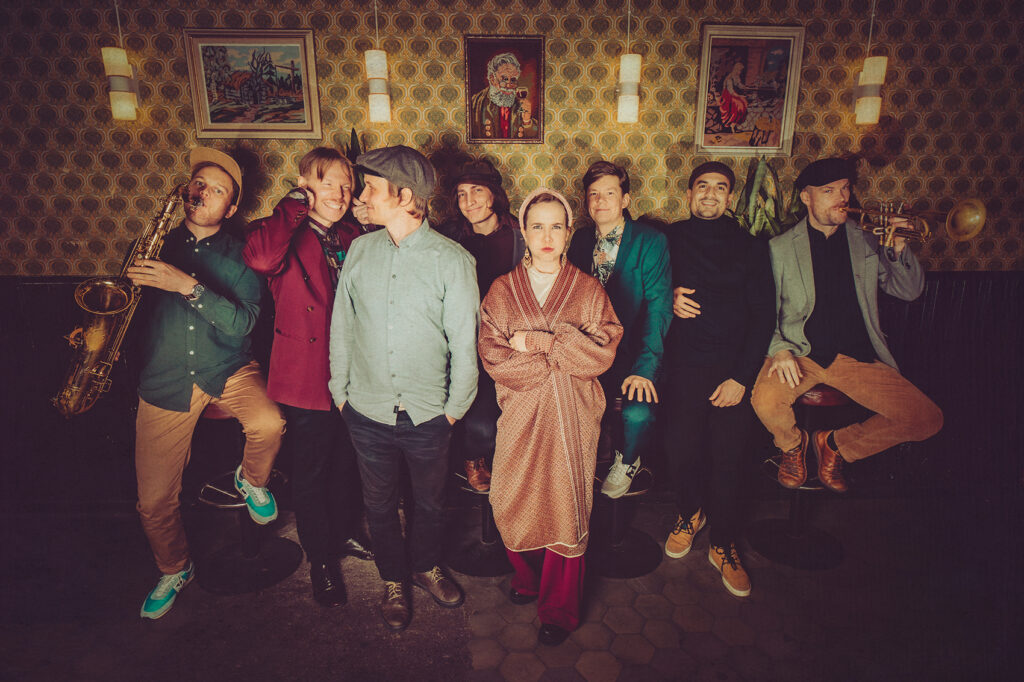 You should not miss this one!
Punomo, also nicknamed as the Motown of Turku's Puutori, is a gigantiuc blast of good vibes and energy in the form of retro soul. In the vintage sound of the band, led together by singer Johanna Rauma and drummer Lauri Levanto, the aesthetics showing respect to the African-American soul music traditions is tied together Finnish lyrics in the most timeless and enchanting way never heard before in our musical history with such a piety.
The long awaited and self-titled debut album, released early 2022, has earned excellent reviews and critical acclaim both in Finland as well as abroad. When performing live, the band performs as an impressive 8-piece orchestra. Their soulful expression is full of healing energy of music as well as optimism after the hard times we went through in recent years. And that's exactly what we need to empower ourselves at Elephantasy already in the afternoon.
Lineup:
Johanna Rauma ‒ vocals | Lauri Levanto ‒ drums | Ami Kajan ‒ bass | Lauri Laine ‒ guitar | Ilmari Aitoaho ‒ keyboards | Victor Regalado ‒ percussions | Jargeli Niemelä ‒ trumper | Aki Painilainen ‒ tenor saxophone
---
Emjoy Reggae Band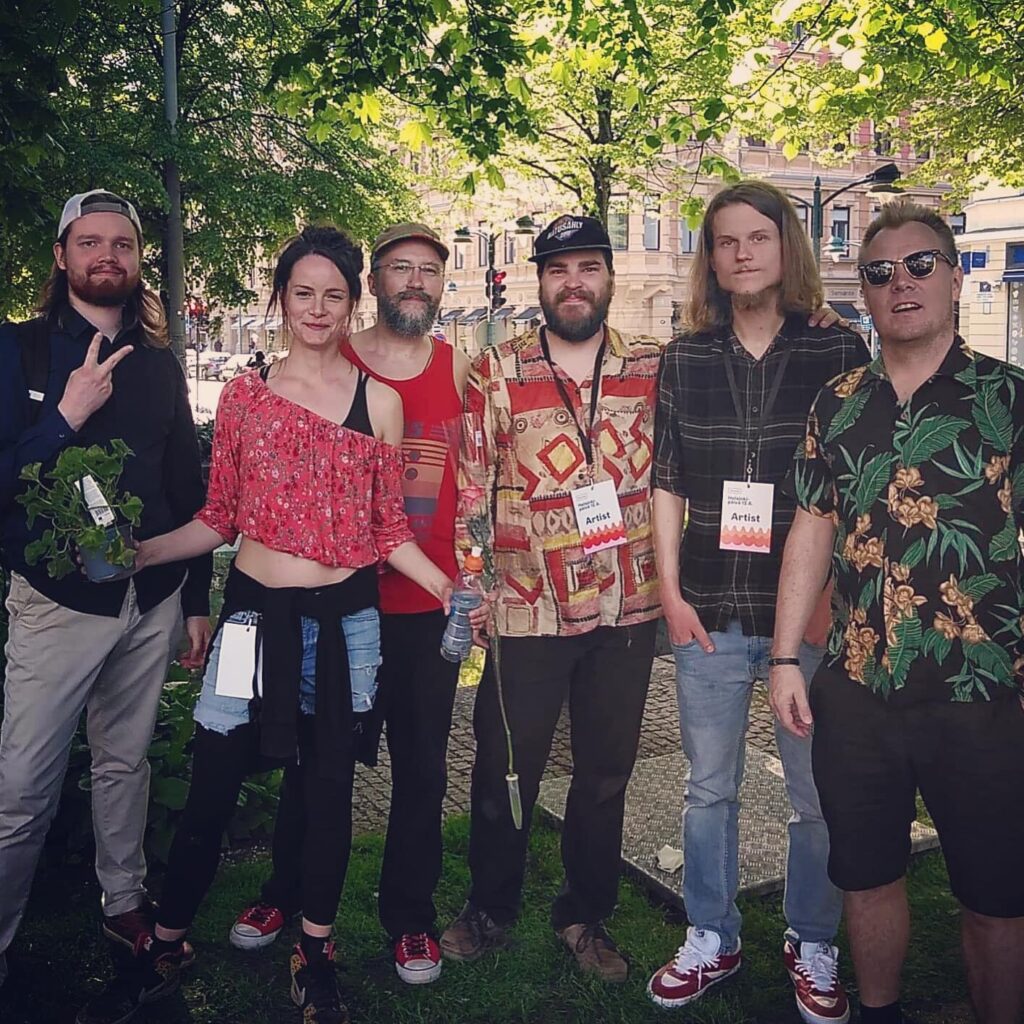 Finreggae hasin recent years been making a lovely comeback, which you might had also heard at Elephantasy last year when Joonas Hauveli & Rytmirengit headlined the festival with their roots reggae show. Emjoy Reggae Band, led by singer Sani Valoranta, instead is a fresh breeze into the scene with their more modern production and clear influences from popular music, just how the Jamaican reggae nowadays usually sounds. The best news is that they do it with style and passion!
But don't worry, the traditions are still there, too. The songs writtern by the sharp-penned and dark-voiced Sani Valoranta, carry themes such as love, acceptance and friendship. And for example bass player Ville Hyvönen paid his dues already years ago in the legendary The Suhinators reggae band, so they truly got the soul. To top it off, one of the best trombonists in the Finnish scene, Erno Haukkala, will be joining them for the show at Elephantasy!
The debut single "Uusi tuuli" turned out already to be such a banger that besides the admiration of local reggae enthusiasts it has gained nationwide radio play as well. In Alppipuisto you won't hear only that one live but loads of other songs, too. So make sure you're there on time as Emjoy Reggae Band starts the programme on main stage this year!
Lineup:
Sani Valoranta ‒ vocals | Matti Gröhn ‒ drums | Otto Porkkala ‒ guitar | Kalle Laakso ‒ keyboards | Ville Hyvönen ‒ bass
---
Raakasaga x Sirpa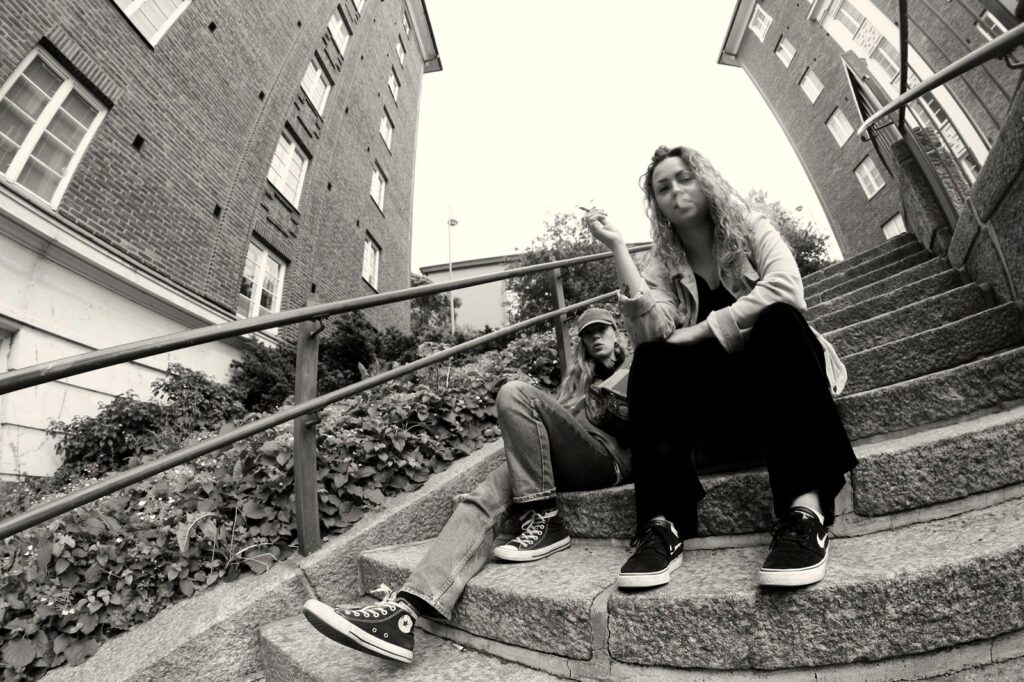 Helsinki-based rapper, singer and producer Raakasaga drew the attention of respected Finnish hip hop producer Rekami (LX-Beats) with her beats she published on Soundcloud years ago. As he found out that the similar sense of style is present in her lyrics and expression, nothing could basically stop him from signing Raakasaga on his Pihlderberg record label.
24-year old Raakasaga delivers with unique voice, clever lyrics and dark beats a real treat of hip hop influenced by soul, blues and reggae. Coming always straight from the heart, her pure and honest style impressed the local audiences at the latest when her video song "Levoton sielu" (eng. Restless soul) was released in the end of 2021. It combines visual influences from horror movies all the way to fairy tale worlds. Music magazine Rumba has already predicted her debut album to be one of the most anticipated Finnish rap albums this year. So prepare to get the first tastes of it!
At Elephantasy, Raakasaga will be sharing the stage with Sirpa. Half hood, half ironworks village – the Helsinki-based 28-year old rapper and singer also known by the name Elixiiri, softens his hip hop beats and approach with interesting influences from jazz to Finnish folk music.
---
Bentality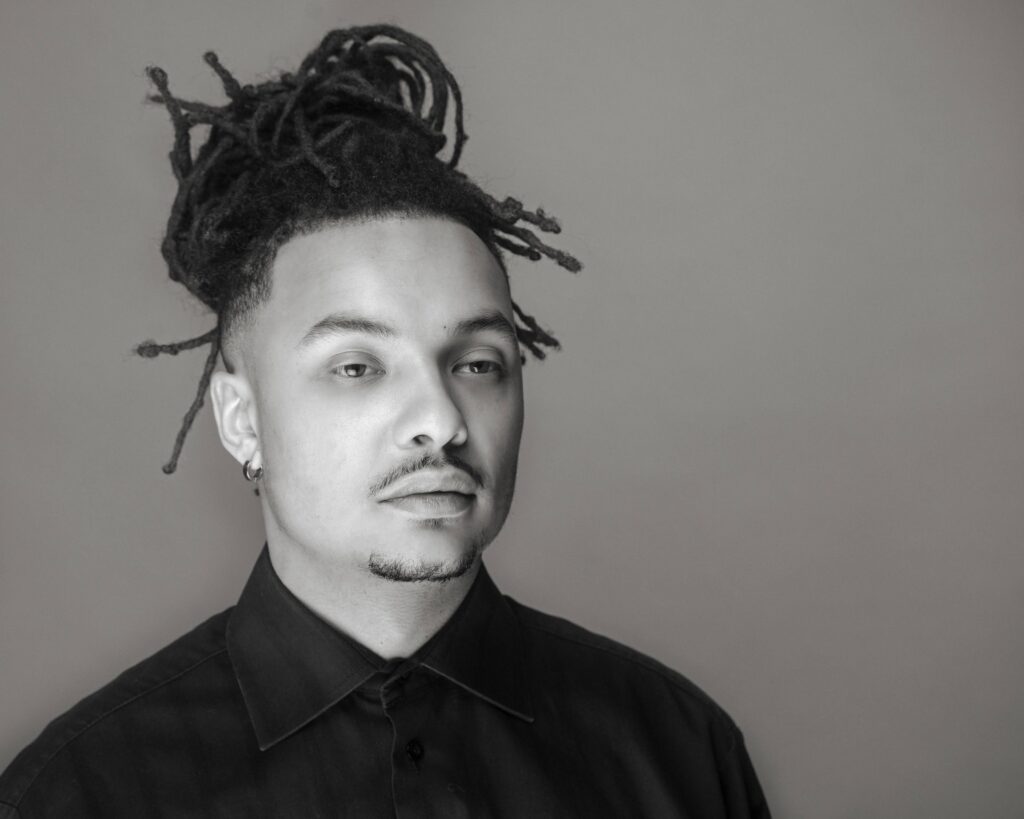 The west coast hip hop sound of Bentality stands out in a fresh way in the field of Finnish hip hop with its soulfulness, strong melodies and fat funky bass lines. The Helsinki-based rapper and singer, who has released several EP's during the years, inherited his style from his American father and has spent a lot of time in the Los Angeles area to get inspired more. That has taken his music also more strongly into the direction of neo soul & modern r&b. Live musicians, such as Tuomo Prättälä and drummer Mikko Neimo (Maria Gasolina) have been lately adding more groove in the mix.
Even though Bentality rhymes in English, the lyrics often tell stories of either everyday life in Finland or tend to be universal. His style is most of all to make timeless music, which raises emotions in the listeners in a rather sweet and positive way than through aggression or provocation. At Elephantasy, you will hear a savory selection of Bentality's production, which fits the summerly Alppipuisto perfectly.
---
Julye Blom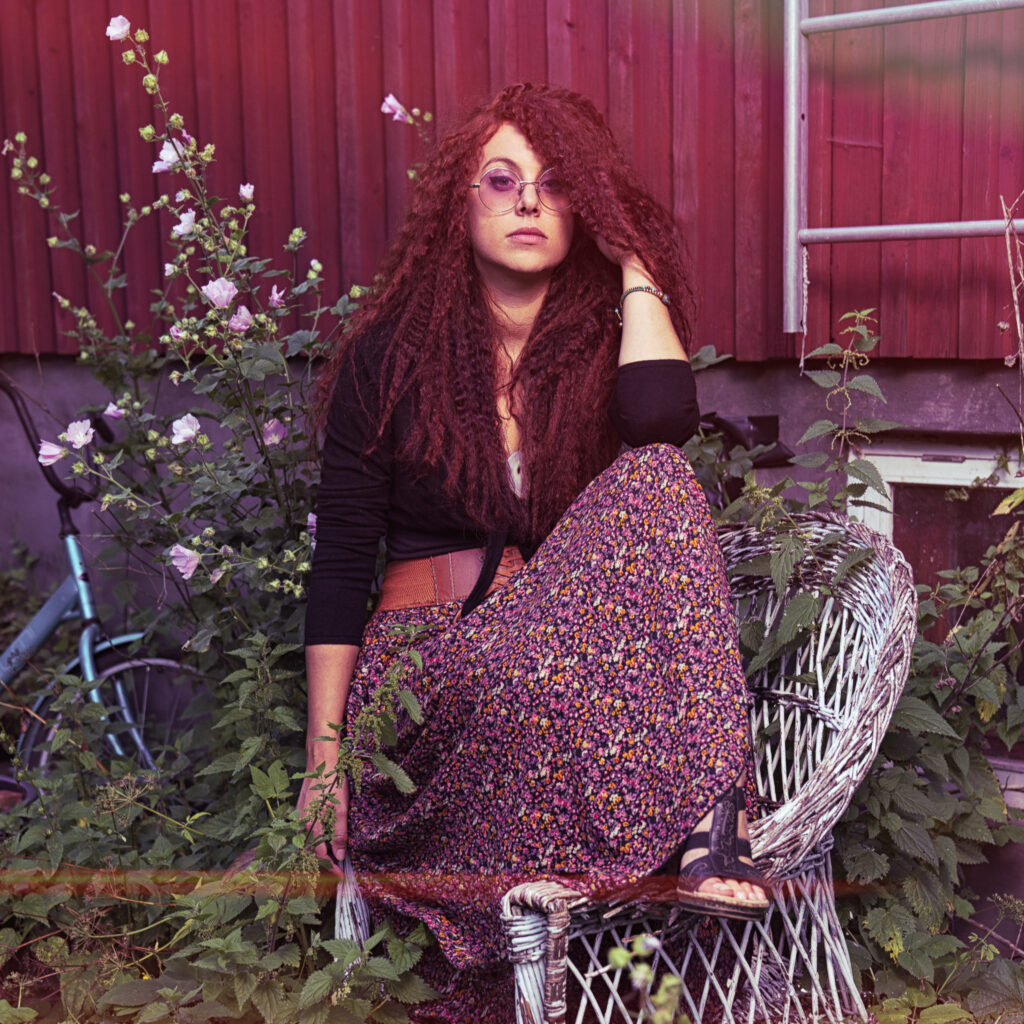 Julye Blom is a soul singer-songwriter deeply inspired by the sounds of the 60s and 70s soul, blues and rock'n'roll. She embraces the spirit and heart in music blurring the lines between genres and eras of sound. She creates timeless, classic feel-good music – sound that stimulates both your ears and body, to the point where you become a slave to their dopamine-flooding rhythms. At Elephantasy you will hear Julye Blom performing as a duo with her guitarist Joni Vierre.
---
Circus Johku
As always, Elephantasy audience will be entertained, taught and inspired by Turku-based Circus Johku with her fellow artists from Circus Lounge. The guests include the master of Washington-styled trapeze José Valencia from Colombia as well as Reetta Valtari, Valo Kainulainen ja Karim Khalef. Besides their live performances (check programme) they will be conducting juggling and acroyoga workshops, baby circus and a drum circle. Join in!
Circus Johku has charmed audience and earned a steady place in the Elephantasy programme for years along with his occasional world class guests. The group also actively runs the Circus Lounge art space in Turku, which is targeted to performing artists.
Read more on Circus Lounge (circuslounge.fi) >>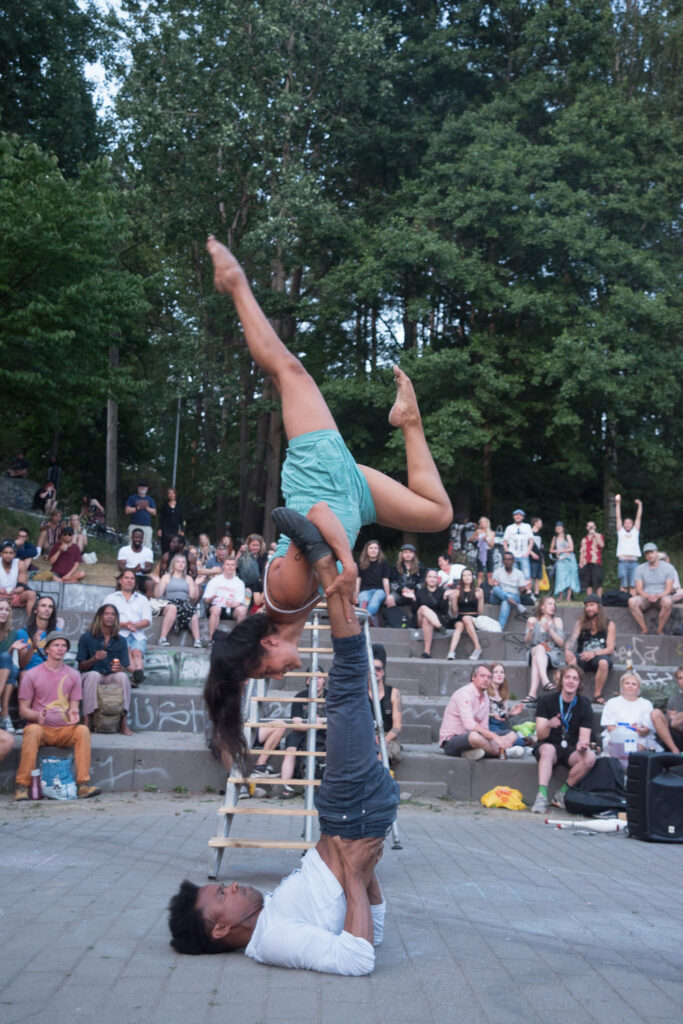 ---
Children's Area & Workshops
The Children's Area of Elephantasy is the place to be for the smallest stompers offering activities and other interests! The programme, field games and all the fun will easily keep the youngest ones busy all the way until early evening (around 7 pm). Because of the area dedicated solely to children (accompanied by an adult), Elephantasy has been favored by families for years!
All the workshops for adults are organized in the same area of the park, because many of these can be attended also by kids and youth!
Timetable:
14:00 hs Circus workshop: Juggling
15:00-15:30 hs Baby circus (3 months ->)
15:30 hs Drum circle
15:30-17:00 hs Fantasia art workshop by Fabio Pires (Culture Hub Interkult)
16:00-16:30 hs Acroyoga for babies (3 months ->) (AcroYoga Finland)
16:30 hs Drum circle
16:30-17:30 hs Capoeira workshop (Mestre Pium / Pés De Pinsel)
17:00-18:00 hs Acroyoga for families (Ossi Kaikkonen ja AcroYoga Finland)
18:00 hs Open acroyoga jam session
18:15 hs Open Capoeira roda -ring (Mestre Pium / Pés De Pinsel)
18:30 hs Drum Circle
WORKSHOPS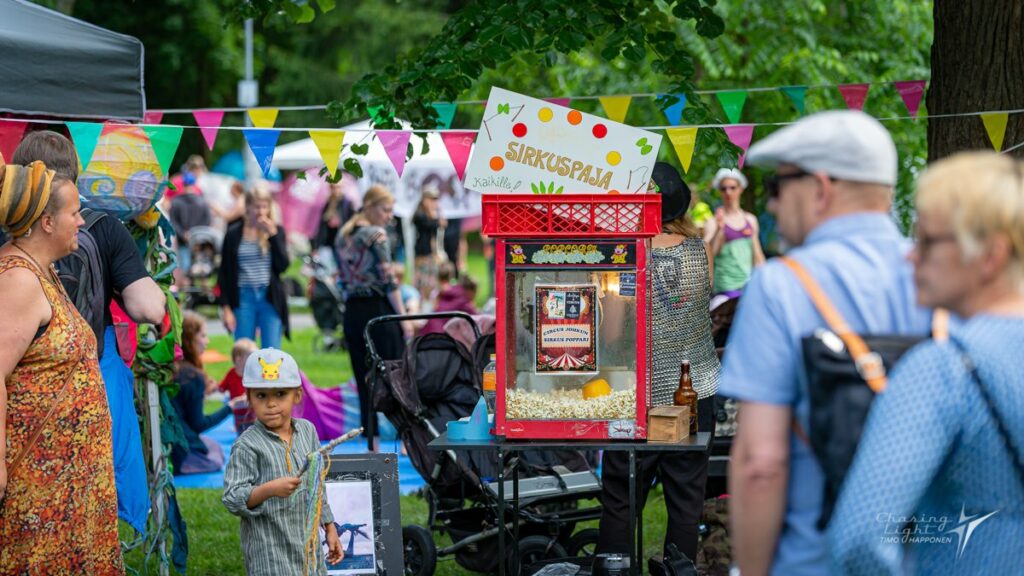 Acrobatic workshop for kids
Conducted by Circus Johku, the circus workshop starts easily by warming up and learning the basics of acrobatics but will eventually culminate into the collective physical final performance performed together. Johanna kellomäki has graduated as a dancer in 2007 and as a circus artist 2009. Thus she has been performing and guiding people into the secrets of circus for several years all around the world.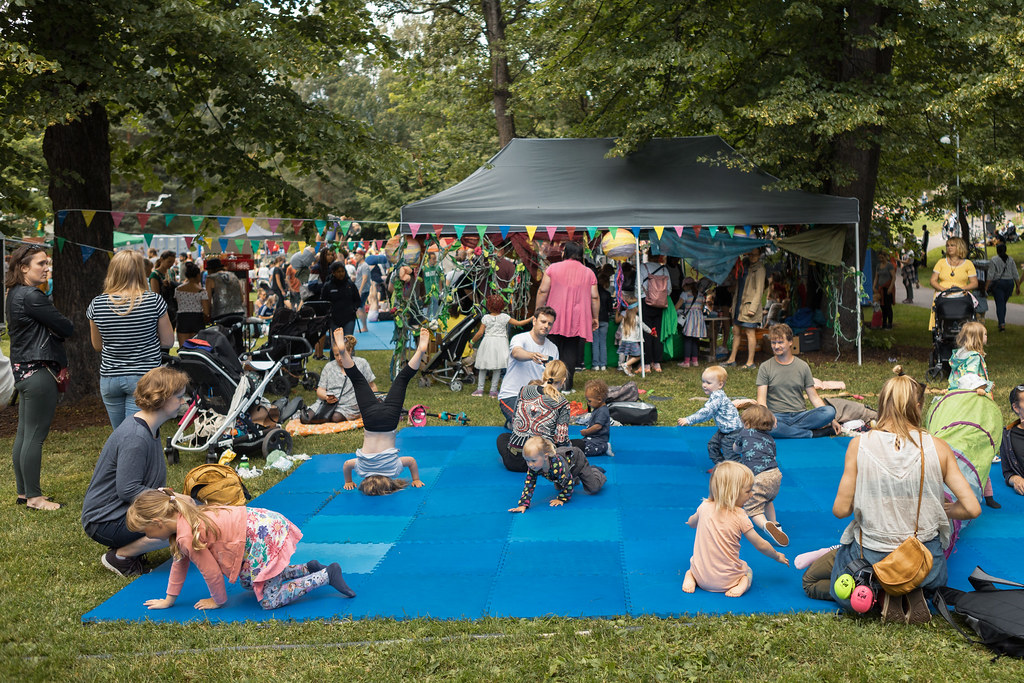 Acroyoga workshop
Circus artist Johanna "Johku" Kellomäki is always happy to introduce you to the basics of acroyoga! You can choose from the basic course for beginners and the follow-up course for more experienced yoga-enthusiastics.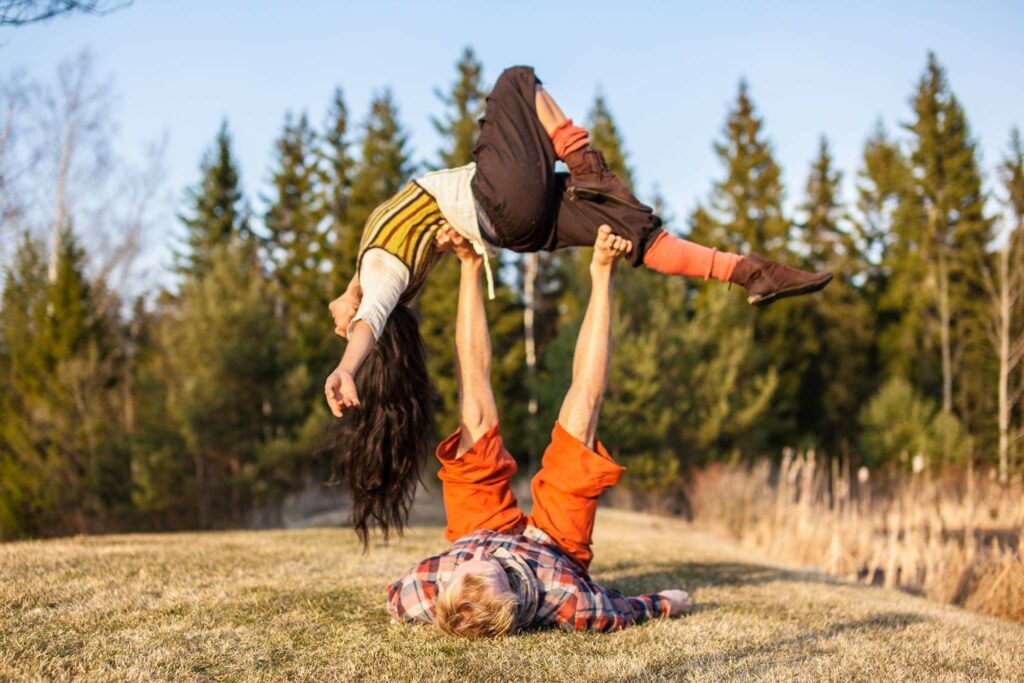 Fabio Pires' art workshop
Fabio Pires has worked actively for several years among urban and contemporary art. At Elephantasy, you will have the chance to participate in his art workshop suitable for both adults and kids.
Please prepare for all the workshops with light and relaxed clothing as well as a water bottle.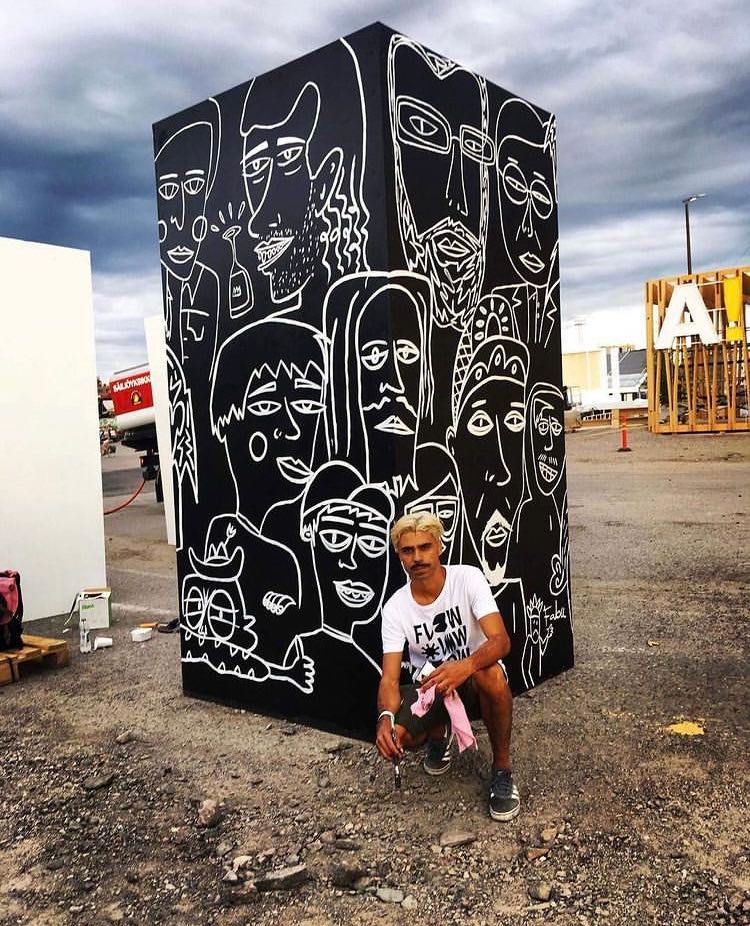 ---
Capoeira
Mestre Pium (from Pés de Pincel crew) will conduct an open capoeira workshop at Elephantasy from 16:30 till 17:30 hs. Capoeira is a dance, a fight, a game and much more. It teaches you music, acrobatics, a new language (unless you're a native Portuguese speaker – in this case you miss that one out), history, and a whole new view on life.
At 18:30 hs you can also participate in an open roda, which is a ring anybody who is already familiar with practicing capoeira can attend. You might also want to bring your own instrument along, even though some might be available on site, too. Join in or just come and feel the vibes!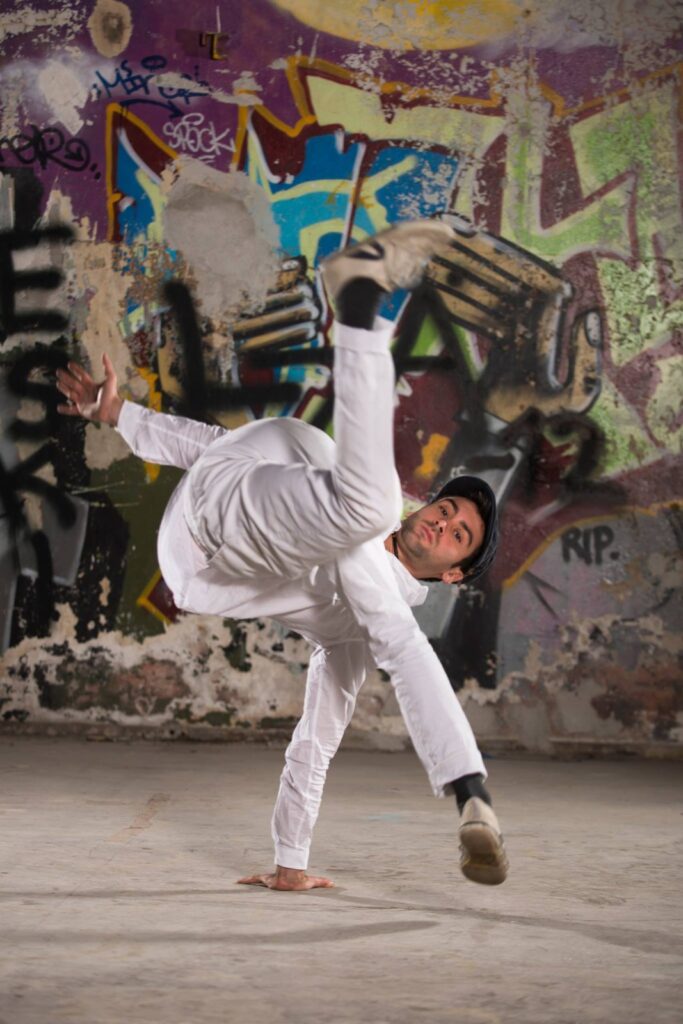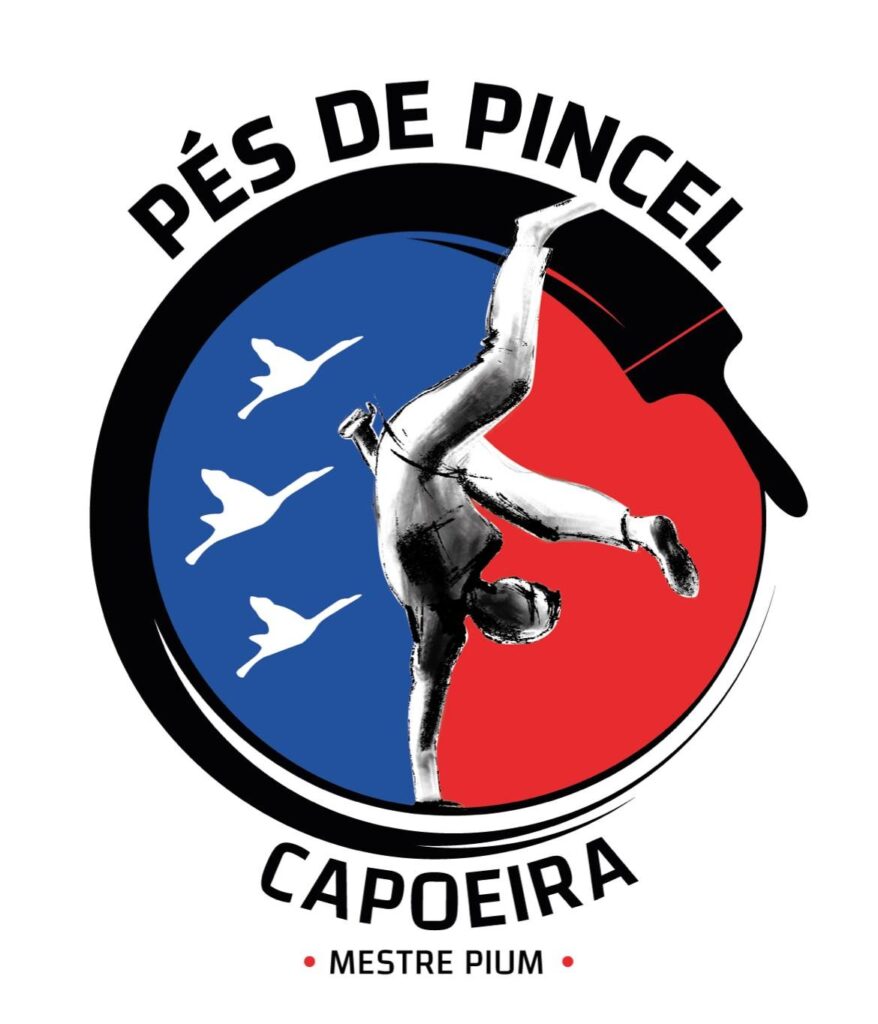 ---
Funky Amigos dj's

For the first hour of Elephantasy as well as between the live shows, when nobody is live on stage, the almighty Funky Amigos DJ's will be entertaining you with the grooviest tracks around! You might had enjoyed them earlier on many other parties as well as on the weekly black rhythm music special programme Elefanttiradio on Radio Majava.
---
World street food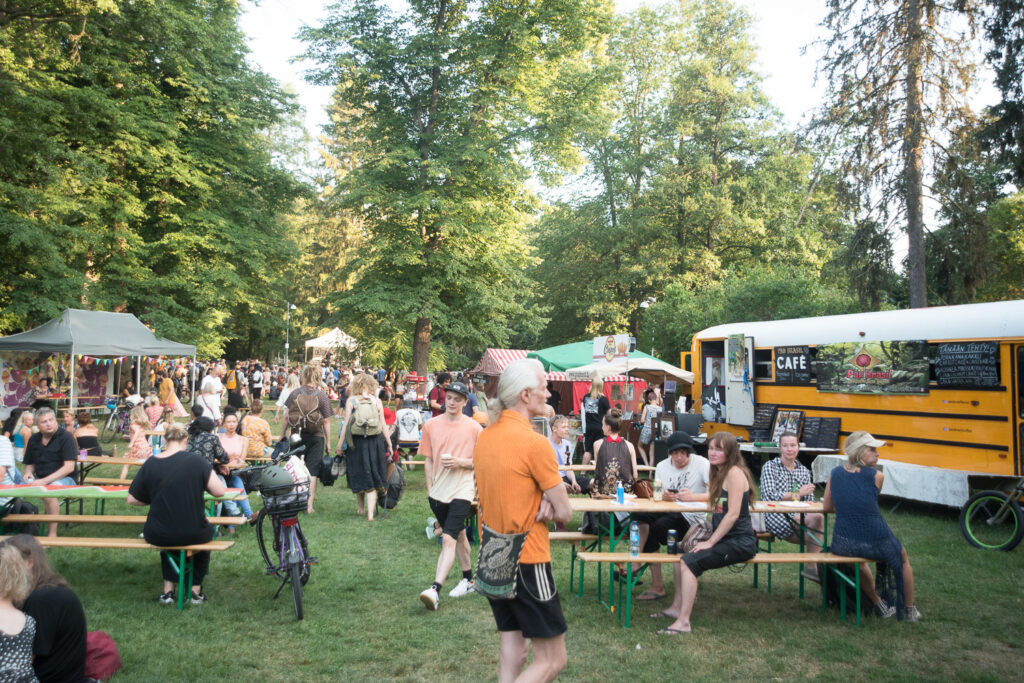 The food stalls of Elephantasy will serve you street food delicacies from different parts of the world, so you do not necessarily need to bring anything for the picnic at all! Except yourself.
Food & other treats
Food:
• Awa Senegal
• Tacos Los Birros
• Thai Vegan Kitchen
Other treats:
• Ape Gelato (ice cream)
• Stadin Nitro (coffee)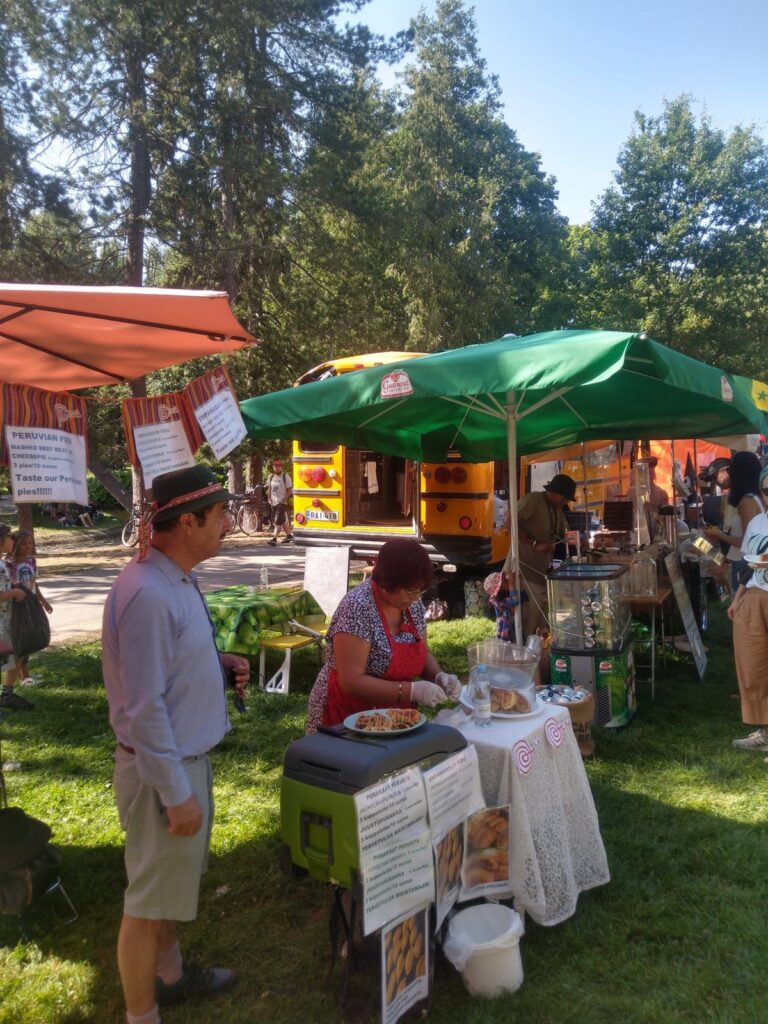 ---
Info
Arrival
Alppipuisto is located in Alppila district of Helsinki, next to the Linnanmäki amusement park, which is easily accessible from all directions and only 1,5 kilometers walk away from Pasila. We recommend arriving by walking, bike or public transportation with "Alppipuisto" defined as the destination. There are no parking lots available close to the park and the use of service vehicles is permitted only if scheduled in advance.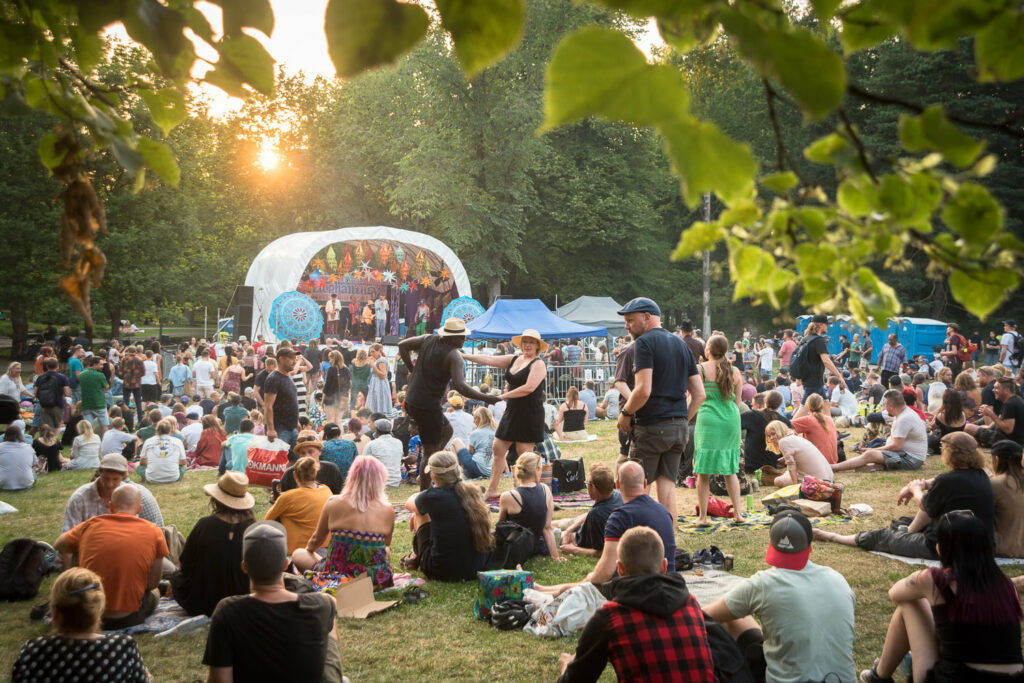 Keeping Alppipuisto tidy and beautiful, together!
Let's keep the park clean together, so we would truly appreciate if you won't leave any crap behind but take them to the bins in order to help us clean up the area after the event. Thank you so much! =) You can ask for plastic bags for your garbage at our Info desk. When each one of us does their part, it's a very small effort personally but so valuable in the bigger picture!
Please do not fill the trash bins in the area excessively, if you stay longer in the event or in the park! The birds will otherwise spread the dirt all over during the night. Let's make sure all together that the lovely Alppipuisto park will stay as the most idyllic park of Helsinki and we can organize events in the future there!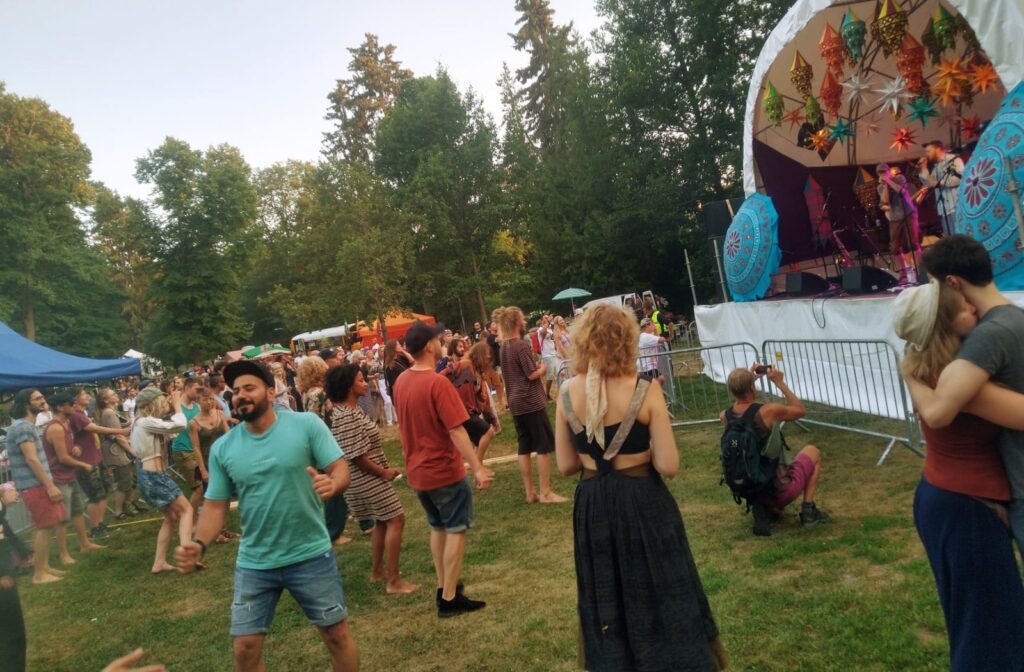 Children
Kids are always warmly welcomed at Elephantasy, where they and their parents will have an area of their own to enjoy with different activities! Please keep a close look after your children in the multitude in order to prevent getting lost. There are some dangerous areas in the park for wandering small kids. These include the pond (which is not a playground) and the cliffs above. In a critical situation, please contact the staff which you can always find at the Info tent.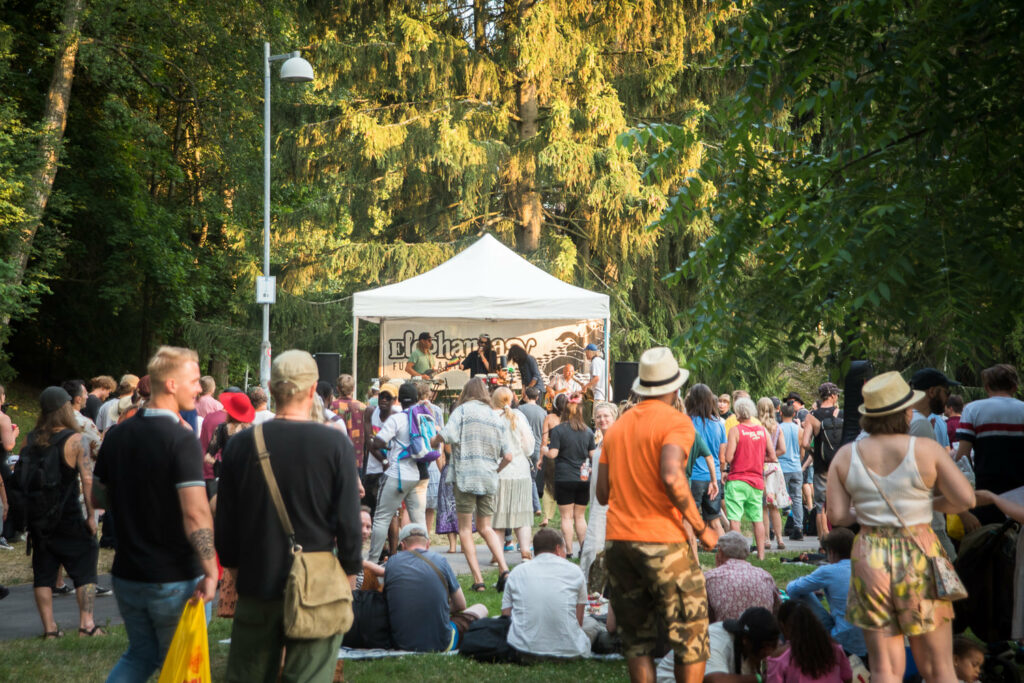 What to bring along?
You are allowed to bring your own picnic food and drinks, but it is also possible to buy world food treats from the vendors in the area (no alcohol beverages).
Remember to drink enough water in the heat of the sun! We recommend you to bring at least a blanket and a water bottle, which can be filled in the area: either at the hydrant located behind the main stage or on one of the water points, where you can also wash your hands. It's a good idea to bring a sanitizer of your own, even though it's also available in the area for example at the Info tent.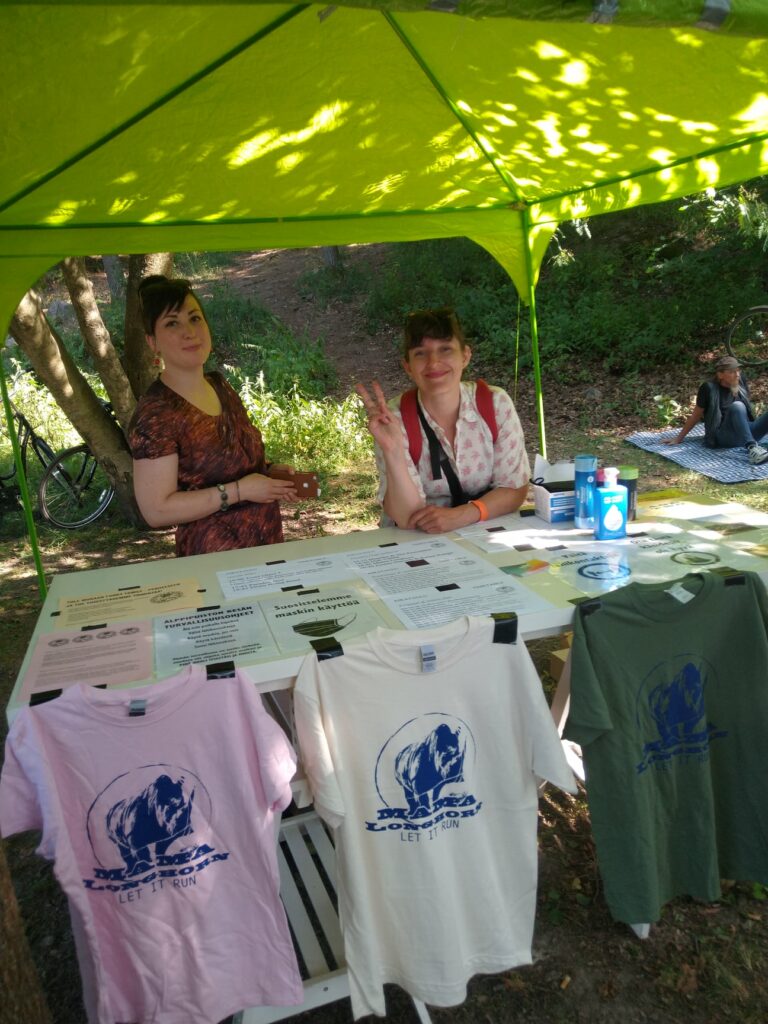 Covid-19 safety
Please only come to the event if you feel healthy. If you need, you can ask for face masks or use hand sanitizer at our Info tent. There is also a hand washing point in the event area, so please take responsibility of your hygiene. Kiitos!
Read more about the Covid-19 restrictions and recommendations in Helsinki district >>
---
Check video clip from the festival three years ago…
---
Contact info
Producer: Lilli Philip | lilli.philip [ät] gmail.com | tel. +358 50 5715 125
Festival director: Sami Mannerheimo | sami [ät] funkyamigos.fi | tel. +358 50 4400 209
Artistic directors: Joonas Kervinen, Sami Mannerheimo, Janski Arnimaa & Lilli Philip
Finnish & English texts: Joonas Kervinen | joonas [ät] funkyamigos.fi
Graphical design ('22): Baris Varhos
---
Elephantasy – Funky Family Picnic 2022 has been made possible with the funding from the City of Helsinki for the Alppipuiston kesä 2022 summer event series.

---