*** Scroll down for English version ***
Hit The Breaks -liveklubisarja tekee toivotun paluun Kansallisteatterin alakerran Lavaklubille Helsingissä! Joka toinen kuukausi lauantaisin järjestettävällä klubilla nautiskellaan ehdasta funk- ja soul-musiikista isoilla live-kokoonpanoilla ja monilla vivahteilla, palkitaan joka kerta parhaat tanssijat ja kuullaan deejiiden puolesta vain vinyyliltä soitettuja valioita. Vuonna 2020 klubi vierailee myös Tampereella ja Jyväskylässä!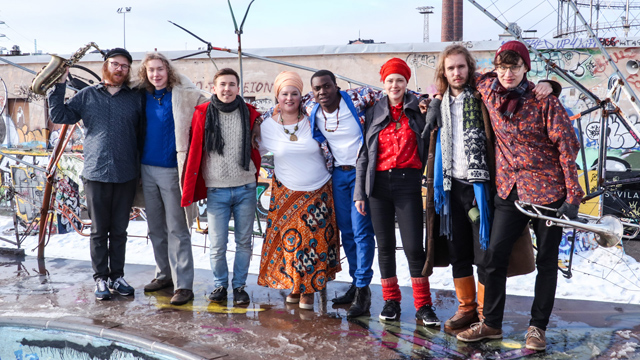 Syyskausi starttaa lauantaina 14.9. beniniläissyntyisen Franck Koumoloun luotsaaman Frankosun & The Familyn tähdittämänä. Bändin länsiafrikkalaisesta rytmiikasta aina afrorockiin ja -funkiin sekä muuhun rytmimusiikkiin soljuvasti fuusioituva soundi tarjoilee sielunruokaa ja tanssittaa sellaisella ilolla ja lämmöllä, että avajaisissa tampataan takuuvarmasti. DJ Lauri Kavallus on the 1's and 2's! Hyppää messiin!
Siirry Facebook-eventiin >>
Lue bändiesittely (Elephantasy 2019) >>
Lauantaina 16.11. tunnelmalliseen Lavaklubin funk-kellariin palaavat jo viime keväänä yleisön villinnyt bilefunk-yhtye Get Me yhdessä kuopiolaisen Funkkaa Taikka Kuole –dj-kollektiivin kanssa.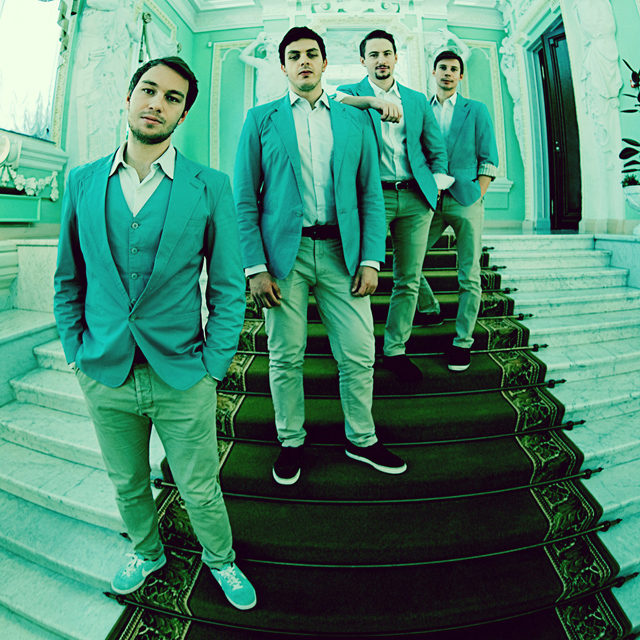 Kevätkaudella klubi tarjoilee kotimaisten artistien ohella kaksi paikallisen funk-skenen nykyistä lipunkantajaa Venäjältä! Raakaa funkia ja rouheaa soulia esittävä, kansainvälisestikin noteerattu The Soul Surfers tekee tammikuussa ensiesiintymisensä Suomessa, 17.1. Tampereella (G Livelab) ja 18.1. Lavaklubilla. The Vicious Seeds liikuttaa yleisöä elokuvallisella ja psykedeelisellä jazz-funkillaan 15.5. Jyväskylässä ja 16.5. Helsingissä.
Tampereella ja Jyväskylässä yleisöä viihdyttää venäläisten funkkarien ohella kotimaisen skenen eturivissä viihtyvä raskaansarjan funk-orkesteri The Funky Sound Foundation. Itseoikeutetusti bändi vetää myös oman keikkansa Lavaklubilla lauantaina 14.3.2020.
Hit The Breaks! -klubisarja toteutetaan yhteistyössä Funky Amigosin, M-Line Recordsin ja Saiffa – Flow Mo Dance Schoolin kesken. Jyväskylän Hit The Breaks! -klubin 15.5.2020 tapahtumapaikka ilmoitetaan myöhemmin.
Katso koko ohjelma (.pdf) >>
Pressikuvat >>
Lavaklubi
Läntinen Teatterikuja 1, Helsinki
klo 20–02 / K18
***
In English:
Hit The Breaks! live clubs have most definitely been one of the highlights of the past year for all the local funkateers. Now we are happy to inform about the comeback of the series on Lavaklubi in Helsinki (downstairs of the National Theatre)! As earlier, the emphasis is on authentic funk and soul music with big live lineups and different twists, deejays playing only vinyl and the funkiest dancers always getting awarded. In 2020, Hit The Breaks! brings the funk to Tampere and Jyväskylä as well!

The autumn season starts with the lovely-spirited live show of Frankosun & The Family on Saturday the 14th of September! Their sound combines Nigerian and Beninese afro funk and afro rock into the traditions of their band leader Franck Komolou's rhythmical heritage as well as occasionally more modern black rhythm music. Since 2013 these guys have been filling up the dance floors, and this time it won't be an exception. DJ Lauri Kavallus on the 1's and 2's! Join the party!
See Facebook event >>
Read artist introduction (Elephantasy 2019) >>
On Saturday the 16th of November, the atmospheric funk cellar will surely be full of that sweat odor after the party funk band Get Me makes their comeback to the club with the Funkkaa Taikka Kuole dj-collective from Kuopio!
The spring season of Hit The Breaks! introduces two notable bands from the Russian funk scene! The Soul Surfers have even made an international impact with their releases of raw funk and gritty soul. They will be making their first shows ever in Finland on 17th of January in Tampere (G Livelab) and on 18th in Helsinki! The Vicious Seeds will be bringing their unique version of cinematic and psychedelic jazz funk from St. Petersburg on 15th of May to Jyväskylä (t.b.a.) and on 16th to Helsinki. So mark your dates!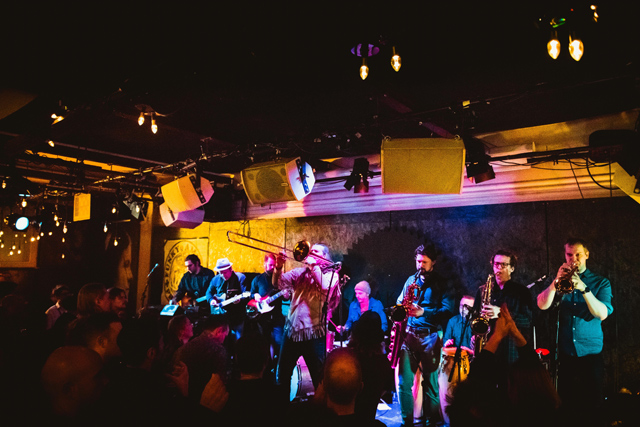 In addition to the visiting stars from Russia, the audience of Tampere and Jyväskylä shows will be entertained by the Finnish super-funk band The Funky Sound Foundation on both occasions. In Helsinki, the latter will be the unquestionable main act of Hit The Breaks! on Saturday the 14th of March.
Hit The Breaks! series is a collaboration production between Funky Amigos, M-Line Records and Saiffa – Flow Mo Dance School. The live venue of Jyväskylä on May 15th, 2020 will be announced later.
See full programme (.pdf) >>
Press photos >>
Lavaklubi
Läntinen Teatterikuja 1, Helsinki
20–02 hs / age limit: 18 years