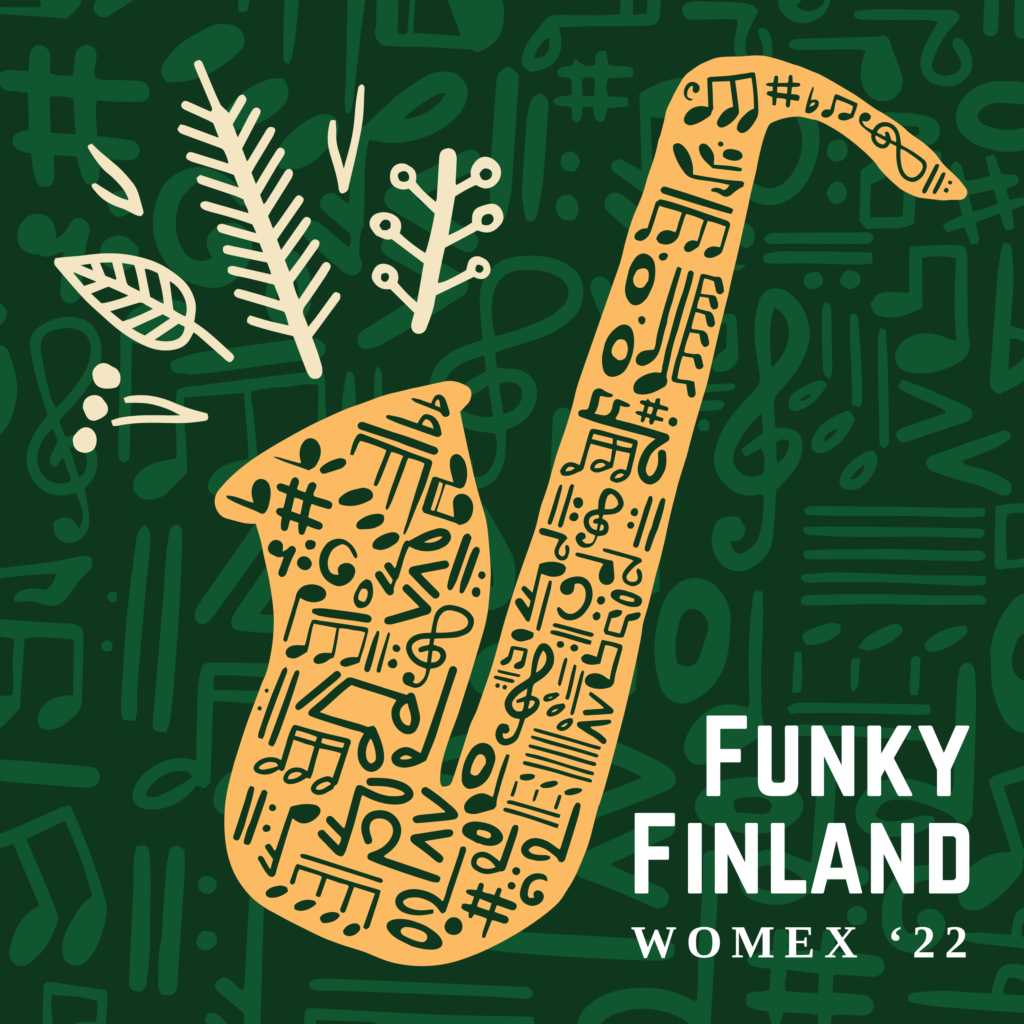 Finnish rhythm music was exposed again at WOMEX – World Wide Music Expo, which was held in Lisbon, Portugal between October 19th and 23rd, 2022 with Funky Amigos representing not only the two exceptional Finnish acts Dashing Waves and Mama Longhorn but also the whole Finnish scene. Our delegates Joonas Kervinen and Sami Mannerheimo were on site in order to find and make future opportunities happen for these two fabulous orchestras as well as to spread information of the recently launched Funky Finland online information channel and more generally on the Finnish rhythm music artists.
Every year, WOMEX gathers thousands of music professionals from all over the world to participate in the EXPO and several dozens of live shows. The event is held every time in a new place somewhere in Europe. Last year we did Porto, in 2023 hopefully A Coruña in Galicia, Spain. Most of all, besides a great opportunity for music promotion, it offers a priceless chance and environment to network within the international scene and to find proper partners equally for distinctive Finnish rhythm music artists trying to fit in there. As part of our Funky Finland concept, Funky Amigos actively supports selected artists in this, primarily the ones who we think clearly have all the potential to find new fans and listeners outside Finland.
As on earlier years, also this time we reached out and met several dozens of event promoters, artists agents and record labels selected in advance as well as hundreds of other people from the field, who know a lot more now about the bands we were representing. There's a lot of interest to cooperate and ultimately it's all about putting pieces of a puzzle together, where we come along to help with our work. Besides this, we also provide the artists we represent with a list of the most potential contacts as well as a tailored report, where we discuss more about the different opportunities available and give our suggestions on how to proceed from here. Because of this, one could say that our work is also consultation, because to make it internationally you will always have to keep a long-termed mind and work actively by yourself in order to succeed. For us it is clear that with our help and promotional work the artists will get a good advantage on this.